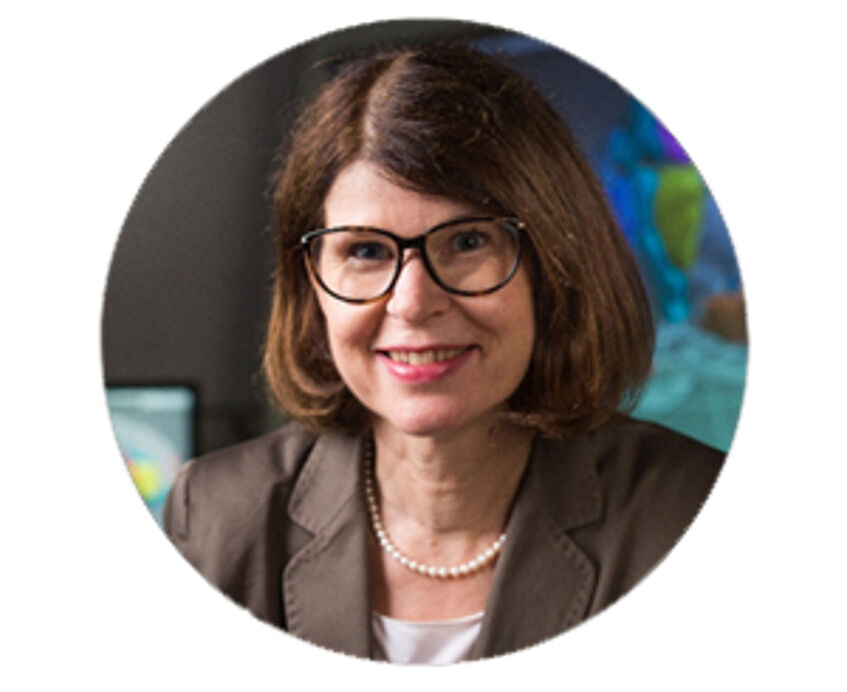 Katrin Amunts
Katrin Amunts is full professor for Brain Research, director of the C. & O. Vogt-Institute for Brain Research, Heinrich-Heine University Düsseldorf and director of the Institute of Neuroscience and Medicine (INM-1), Forschungszentrum Jülich, since 2013. She is member of the German Ethics Council since 2012, and vice chair since 2016. She is the Scientific Director of the Human Brain Project (HBP) since 2016 as well as co-speaker of the Max-Planck School of Cognition since 2017.
---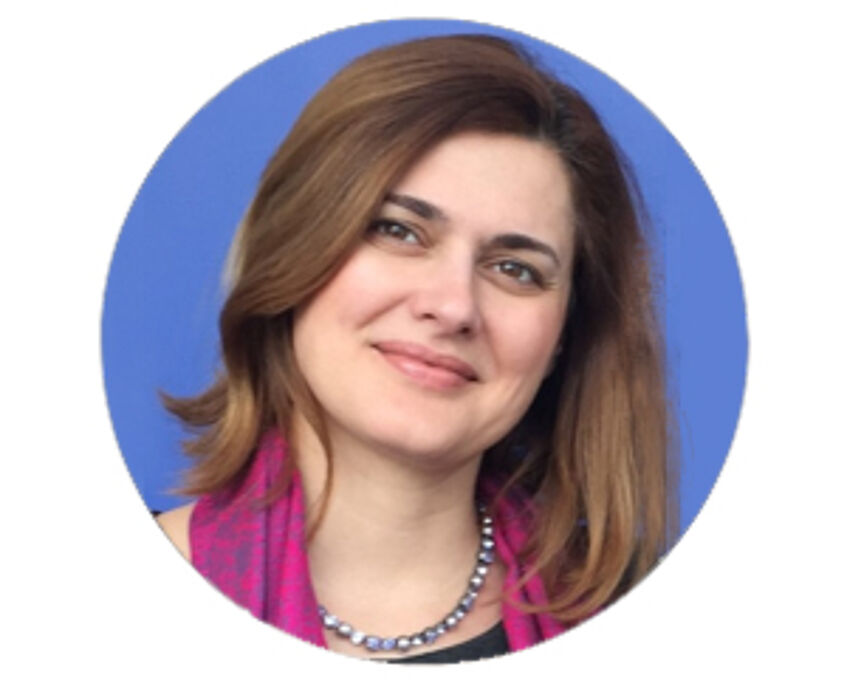 Karina Angelieva
Karina Angelieva is a former Counsellor, Head of Sector Education and Research at the Permanent Representation of the Republic of Bulgaria to the EU. She holds Master degrees in European integration and in Contemporary History from Sofia University "St. Kliment Ohridski". Previous positions held include Director-General of Structural Funds and International Educational Programs at the Bulgarian Ministry of Education and Science and Director of the Joint Innovation Centre at the Bulgarian Academy of Sciences (JIC – BAS). Ms. Angelieva is a founder of the Club of Young Scientists in Bulgaria and has been in charge of the coordination of National contact points' network for the EU Framework Program for Research and Innovation for 10 years. On 1 of September she was appointed a Deputy Minister of Education and Science of Bulgaria.

Karina Angelieva is a longtime expert in the field of research and innovation, including the coordination, preparation and management of projects related to the development and deployment of new applications and services in the field of technology transfer, inter-sectoral partnership "industry-academy" and others. As a former director of the JIC at the Bulgarian Academy of Sciences, she led the innovation policy of the Academy and contributed to the establishment of an effective cooperation between BAS and the industrial sector. She also guided the participation of JIC in the Bulgarian consortium of Enterprise Europe Network.

Karina Angelieva has been a representative at the European network EURAXESS for career development and mobility of researchers, including inter-sectoral mobility, as project expert at the Research Department of Sofia University "St. Kliment Ohridski ". Furthermore, she participated in two European networks - E * CARE and ISEE-Mob, where she developed two methodologies for assessing the potential of the research and industrial sector for the development of human resources, evaluation of existing instruments on a national level for career development and mobility of researchers between the two sectors, as well as the development of database of innovative firms.

As a longtime employee of the Ministry of Education and Science in the period 2002-2009, Ms. Angelieva was involved in the coordination of the 6th EU Framework Program for Research and Technological Development, overseeing the national contact network, organizing information days and training for representatives of academic and business sector to boost their participation in the program. Karina Angelieva was the head of projects under the PHARE program on the topic of overall modernization of the research system in Bulgaria. She provided analysis and recommendations for the introduction of modern European practices in program financing on a national level. Ms. Angelieva participated in various working groups, including the group tasked with the preparation of the National Charter for SMEs and of the methodology for the Technology Transfer centers and evaluation of innovations in Bulgaria as a preparation for the participation in the OP "Competitiveness".
---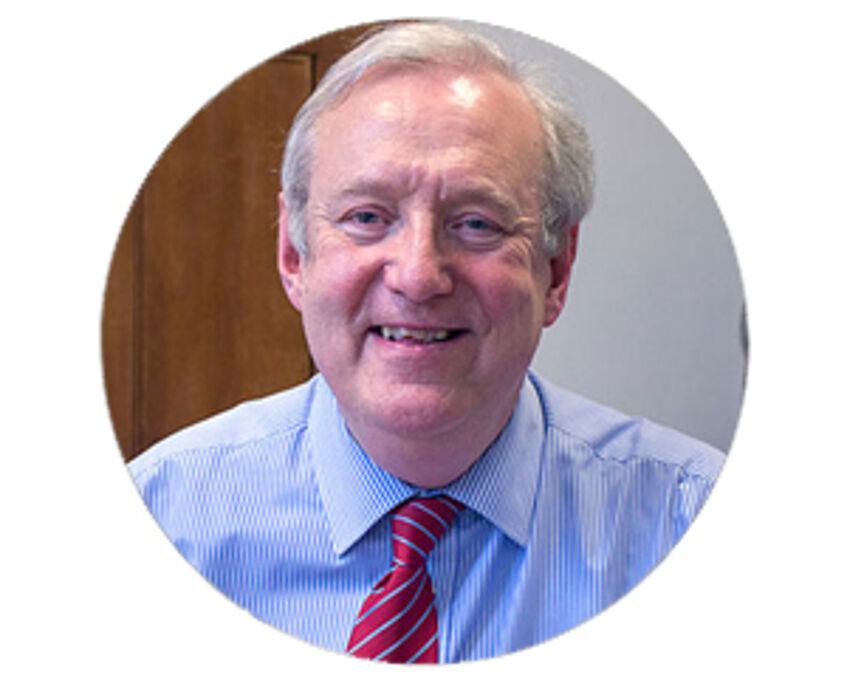 Paul Ayris
Dr Ayris is Pro-Vice- Provost (UCL Library Services). He joined UCL in 1997.

Dr Ayris was the President of LIBER (Association of European Research Libraries) 2010-14 and Advisor to the LIBER Board until 2018. He is Co-Chair of the LERU (League of European Research Universities) INFO Community. He chairs the OAI Organizing Committee for the Cern-Unige Workshops on Innovations in Scholarly Communication. He is also the Chair of JISC Collections' Content Strategy Group. On 1 August 2013, Dr Ayris became Chief Executive of UCL Press. He is a member of the Provost and President's Senior Management Team in UCL.

He has a Ph.D. in Ecclesiastical History and publishes on English Reformation Studies.https://phaidra.univie.ac.at/o:918652
---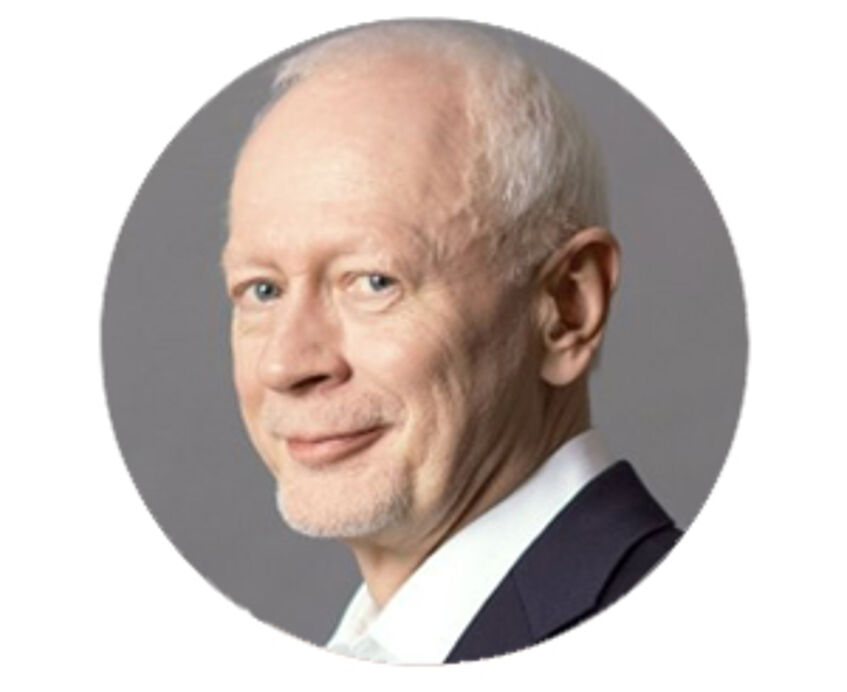 Michal Boni
Member of the European Parliament since 2014, Vice-Chair of Delegation to the EU-Moldova Parliamentary Association Committee, Member of Committee on Civil Liberties, Justice and Home Affairs, Committee on Constitutional Affairs and Delegation to the Euronest Parliamentary Assembly, Substitute Member to Committee on Industry, Research and Energy and Delegation to the EU-Ukraine Parliamentary Association Committee.

Michal Boni holds a PhD from the University of Warsaw where he lectured in the Department of Polish Culture for many years. Involved in the 'Solidarity' underground movement since 1980 and a member of the national authorities of 'Solidarity' since 1989, he became Chairman of the Mazowsze Region Management Board in 1990.

He served as Minister of Labour and Social Policy in 1991 and from 1992 until 1993 as Secretary of State in the same ministry responsible for labour market policy. Between 1998 and 2001 he was the Chief Advisor to the Minister of Labour and Social Policy. From 2008 he served as Minister- Head of Strategic Advisors to the Prime Minister Donald Tusk and from 2011 until 2013 as Minister of Administration and Digitisation of Poland.

In 2016 Michal Boni was awarded a MEP award in category research and innovation.
---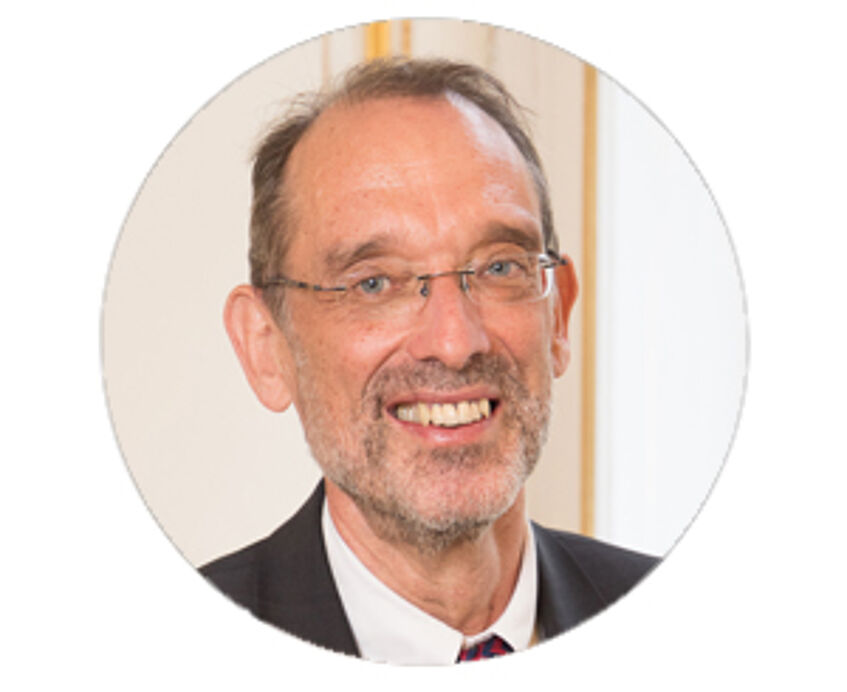 Heinz Faßmann
Federal Minister Heinz Faßmann has been Minister of Education, Science and Research since December 2017. Before he was Professor of Applied Geography, Spatial Research and Regional Planning at the University of Vienna. In 2006 he became dean of the Faculty of Earth Sciences, Geography and Astronomy, in 2011 Vice Rector for Human Resource Development and International Relations and in 2015 Vice Rector for Research and International Affairs.

Minister Faßmann was chairman of the expert board for integration in the Austrian Federal Ministry for Europe, Integration and Foreign Affairs. He is a founding member of the German Advisory Council on Integration and Migration in Berlin and member of the Migration Commission in the Austrian Federal Ministry of the Interior. Furthermore, he is a full member of the Austrian Academy of Sciences and of the Academia Europaea.
---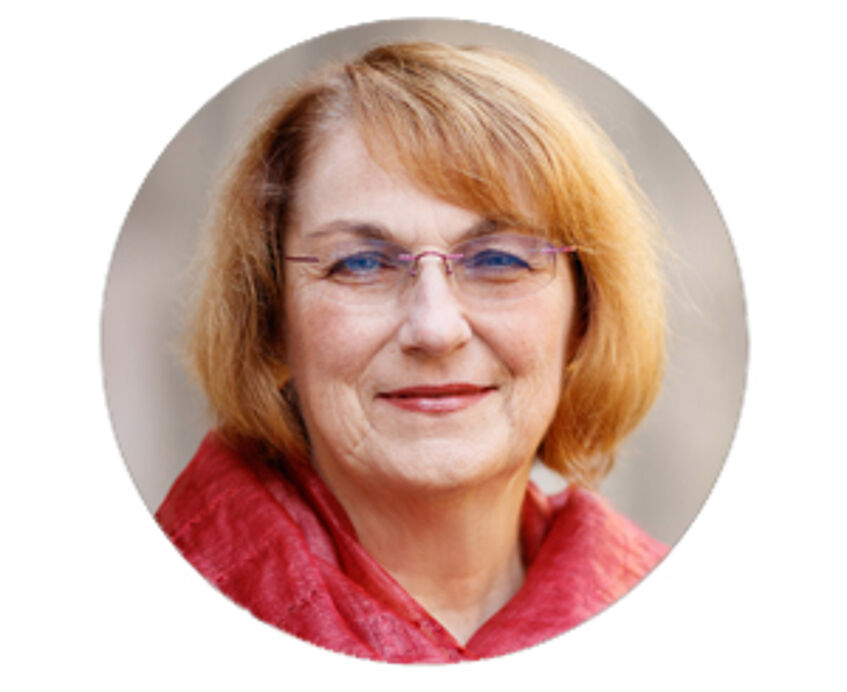 Regina Hitzenberger
Univ.-Prof. Dr. Regina Hitzenberger, Vice-Rector for Infrastructure

Education and Academic Career
• 1975-1982: Studies of Physics, Astronomy und Mathematics, University of Vienna
• 1980: Guest professorship at Washington University, St. Louis, USA
• 1982: Dr. phil. (doctoral degree in Physics)
• 1983 – 1986: Project assistant, University of Vienna
• 1986: University assistant, University of Vienna
• 1987: Southern California Air Quality Study, Los Angeles, USA
• 1989: Scientific visit, University of Kyoto, Japan
• 1993: Habilitation, University of Vienna
• 1997-2011: Associate professor, University of Vienna
• Since 1 Jan. 2012: Professor for Aerosol and Cluster Physics, University of Vienna

Functions and Memberships
• 2000-2005: Membership Committee on Nucleation and Atmospheric Aerosols (International
Commission on Clouds and Precipitation, IUGG)
• 2002-2006: Vice-President, Association for Aerosol Research (GAeF)
• 2005-2008: Chair, Management Committee COST action 633 Particulate Matter and Health Effects
• 2006-2011: Vice-Dean of the Faculty of Physics, University of Vienna
• Since 2007: Member of the Clean Air Commission, Austrian Academy of Sciences
• 2009-2012: Deputy head of the research platform "Alternative Solvents as a Basis for Life Supporting Zones in (Exo)Planetary Systems (Exolife)"
• 2012-2015: Head of the research platform "Alternative Solvents as a Basis for Life Supporting
Zones in (Exo)Planetary Systems (Exolife)"
• 2010-2012: Co-Chair, European Aerosol Assembly Working Group on PMx
• 2012-2015: Chair, European Aerosol Assembly Working Group on PMx
• Membership of strategic advisory committee VITO (Flemish Institute of Technology, Belgium 2007);
University of Evora (Portugal, since 2012)
• Since 2013: Associate Editor, Journal of Aerosol Science
• Since 2014: Board member, Association for Aerosol Research
• Since 1 October 2015: Vice-Rector for Infrastructure, University of Vienna (term: 1 Oct. 2015–30 Sept. 2019)
Additional Memberships
• American Association for Aerosol Research AAAR
• American Geophysical Union
• Chemisch Physikalische Gesellschaft (chemical physical society)
• Austrian Physical Society
---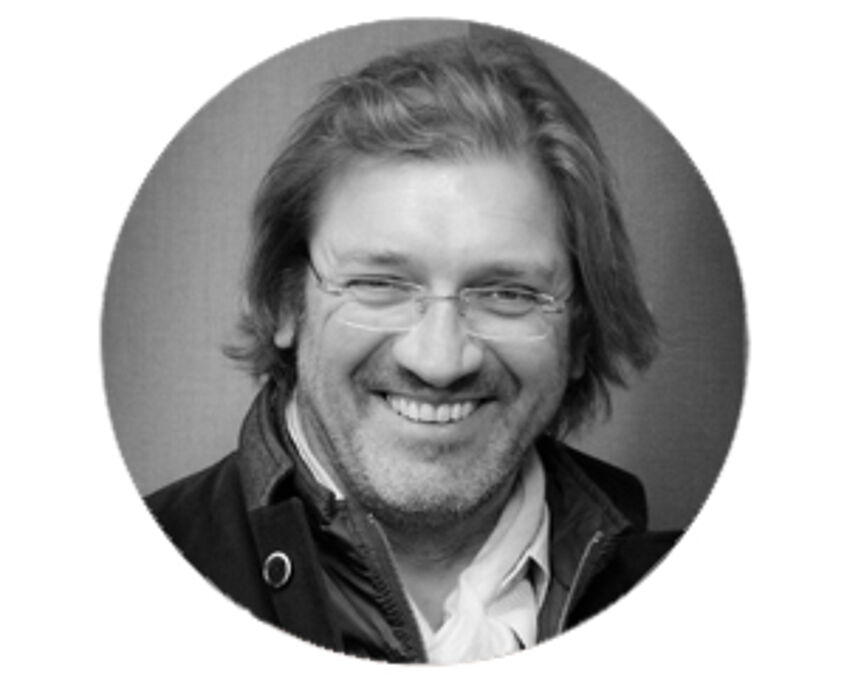 Viktor Jirsa
Viktor Jirsa is Director of the Inserm Institut de Neurosciences des Systèmes at Aix-Marseille-Université. Dr. Jirsa received his PhD in 1996 in Theoretical Physics and has contributed since then to the field of Theoretical Neuroscience through the development of realistic personalized brain network models. He co-leads the neuroinformatics platform The Virtual Brain (http:www.thevirtualbrain.org) and Theoretical Neurosciences in the European Flagship Human Brain Project (https://www.humanbrainproject.eu). His work has contributed to a better understanding of the brain's resting state, epilepsy and motor coordination.
---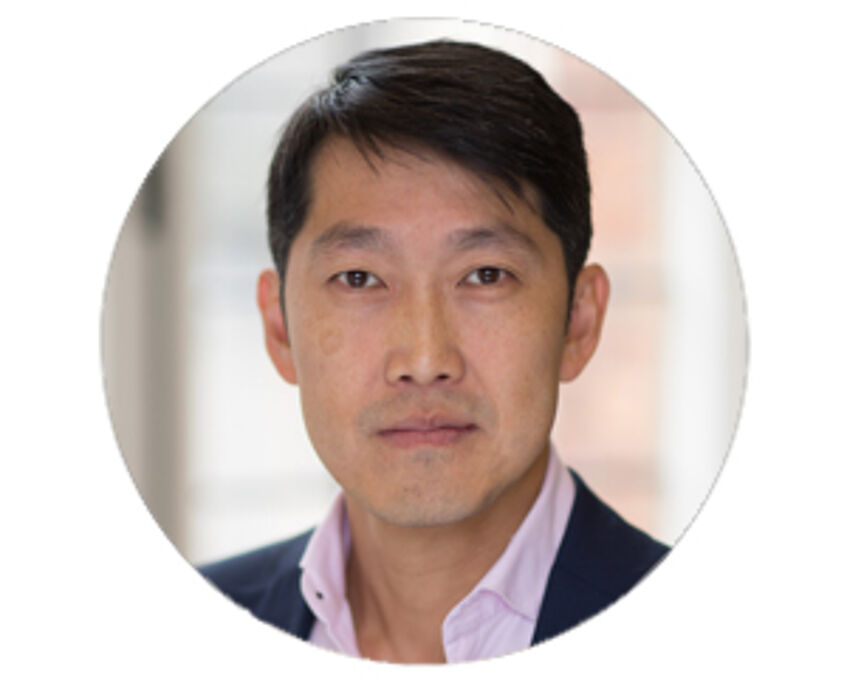 Wen Hwa Lee
Chief Scientific Officer at Action Against AMD in London and Director of the Affordable Medicines Programme at Oxford Martin School, University of Oxford.
Lee is a molecular and structural biologist with a wide international network in drug discovery, including charities, academia, industry and government agencies. Formerly a Programme Director at the Structural Genomics Consortium, Lee has been an Open Science drug discovery practitioner and advocate since 2004. He designed and implemented several strategies in two successful international public-private partnerships for drug discovery – the Structural Genomics Consortium and the European Lead Factory.
---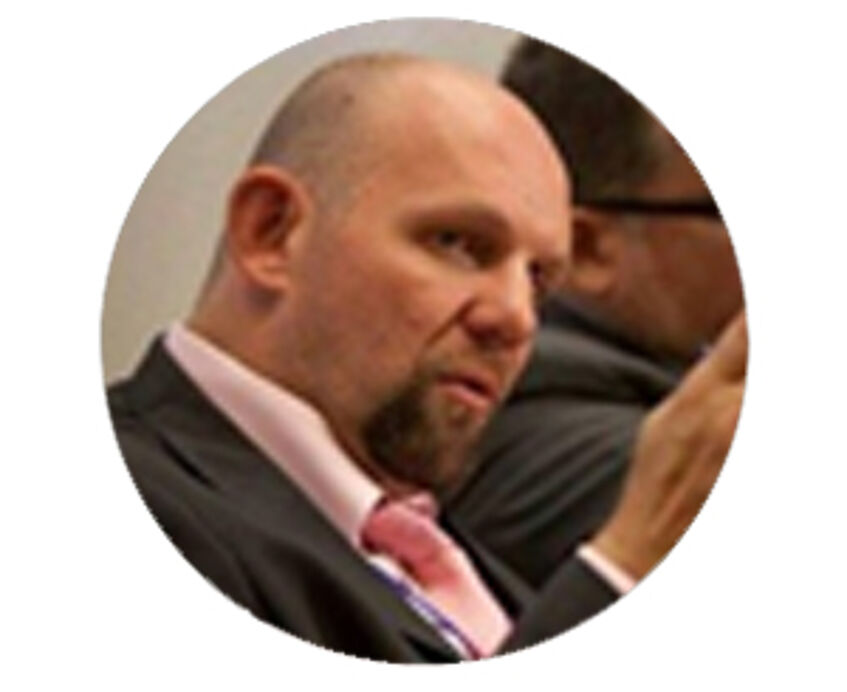 Jean-David Malo
Director for Open Innovation and Open Science DG Research and Innovation at the European Commission

Jean-David Malo studied in the Institut National Supérieur des Sciences Economiques et Commerciales (Paris) and the University of California (Berkeley). He started his career as Head of internal control management in the Comité Professionnel de la Distribution de Carburants in France before joining ARMINES, a body managing contractual research and innovation for French engineering schools (Ecoles des Mines, Ecole Polytechnique, ENSTA, …), where he created, developed and managed the European Affairs Directorate. He joined the European Commission in January 2001.
In the Directorate General for Research, he participated actively to a number of developments on the design of funding instruments, rules for participation, funding schemes, etc., both for FP6 and FP7. From 2003 to 2006, he was the assistant of Director Robert-Jan SMITS. After heading the unit in charge of the regional aspects of FP7, i.e. the "Regions of Knowledge" and "Research Potential" programmes, from 2006 to 2010, he was managing from 2011 to 2013 a newly created unit in DG Research and Innovation, the main objective of which was to contribute to increase private finance and close market gaps in investing in research and innovation by expanding the scope and scale of existing EU innovative financial instruments (like the Risk-Sharing Finance Facility) and by developing new ones in the fields of debt (including guarantees) and equity financing, notably in the context of Horizon 2020 ("InnovFin"). The EU state aid framework, tax incentive schemes and philanthropic funding were also areas covered by the work of the unit. From 2014, this unit was also covering the SMEs dimension of Horizon 2020, including in particular EUROSTARS II and the design and coordination of the SME Instrument and the Fast Track to Innovation pilot. On February 2017 he has been appointed as Director of the Directorate in charge of "Open Innovation and Open Science". The European Innovation Council, the Pan-European Venture Capital Fund(s)-of-Funds Programme, the RDI dimension under the European Fund for Strategic investments, the European Open Science Cloud, the long-term sustainable investments for Research Infrastructures, the monitoring of the ERA Roadmaps, etc… are among the various files he is in charge of or contributing to.
---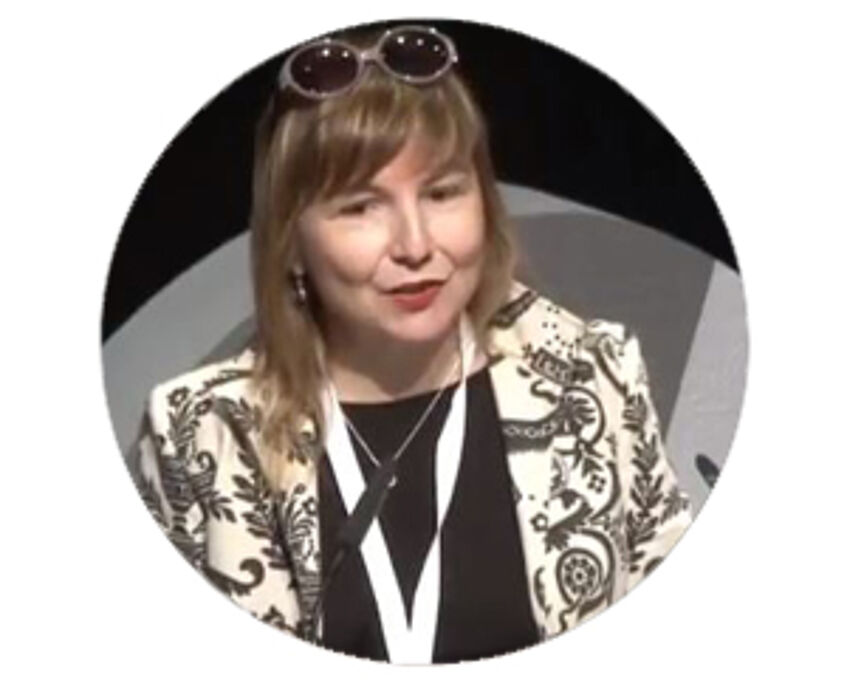 Eva Méndez
Eva Méndez holds a PhD in Library and Information Sciences (LIS) and is an expert in metadata. She defines herself in her Twitter profile as an 'open knowledge militant' (@evamen). She has been a lecturer at Universidad Carlos III de Madrid (UC3M), LIS department since 1997.She has been an active member of several international research teams, advisory boards and communities including: DCMI, OpenAire, Metadata2020, RDA, etc. In 2005-06 she was awarded a Fulbright Research Scholarship at the University of North Carolina at Chapel Hill (USA). She has taken part in and led several research projects and acted as advisor to many more in the fields related with standardization, metadata, semantic web, open data, digital repositories and libraries, in addition to information policies for development in several countries. In 2015 she won the Young Researcher of Excellence award of her University. In November 2017 she was named "Open Data Champion" by SPARC Europe. She is currently Deputy Vice President for Scientific Policy-Open Science at UC3M and member of the EU-OSPP (European Open Science Policy Platform) on behalf of YERUN (Young European Research Universities Network). She is the OSPP chair for the 2nd mandate of the platform.
---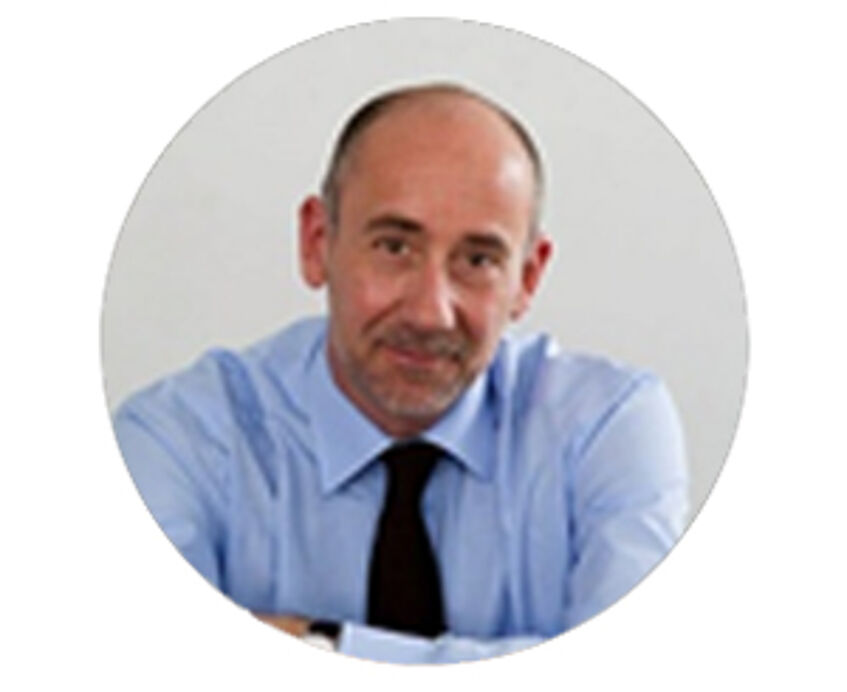 Jean-Eric Paquet
Jean-Eric Paquet is Director-General of the DG Research and Innovation of the European Commission from 1 April 2018. He began his career in the European Commission in 1993 in the Directorate-General for Transport. In 1999 he joined the office of G. Verheugen, former Commissioner for Enlargement. In 2002 he became the Deputy Head of Cabinet of P. Busquin, former Commissioner for Research. Mr Paquet was EU Ambassador in Mauritania between 2004 and 2007.
He returned to transport in 2007 where he led the development of the Trans-European Transport Network policy. As Director for the "European Mobility Network" he was responsible for Europe's transport infrastructure policy and investment strategies, the single European rail area, inland waterways and port policy. He joined DG Enlargement in November 2013 where he took over the Directorate in charge of relations with Albania, Bosnia & Herzegovina, Serbia, Kosovo and the Western Balkans. In November 2015 he was appointed Deputy Secretary-General of the European Commission in charge of Policy Coordination and Better Regulation, dealing among others with the European Semester for economic policy coordination, energy and climate-related policies, as well as social and employment policies.
---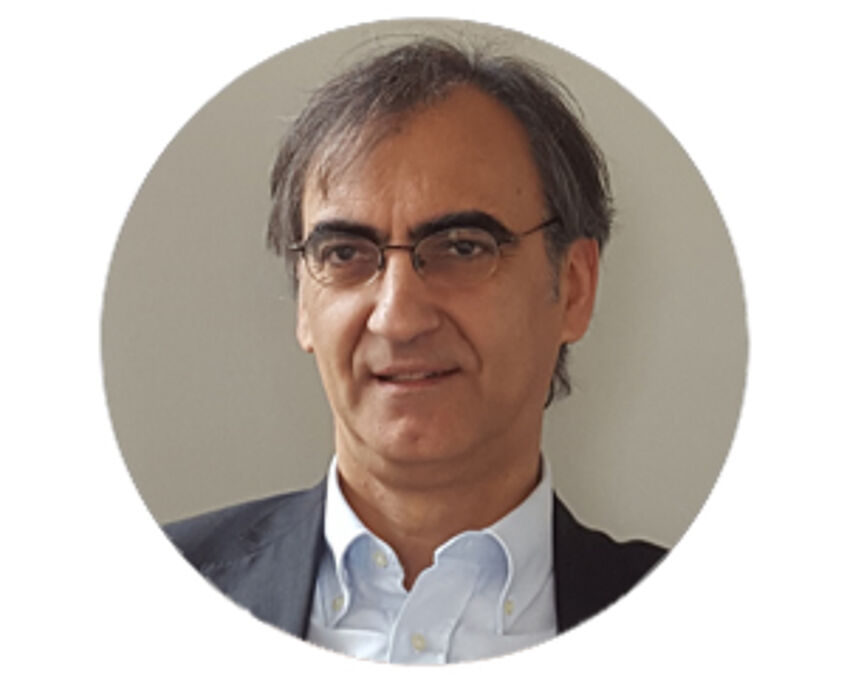 Thomas Skordas
Director for Digital Excellence and Science Infrastructure DG Communications Networks, Content and Technology at the European Commission

Thomas Skordas received his diploma in Electrical Engineering in 1984 and a PhD in Computer Science in 1988. From 1988 to 1995, he worked in France as a Research Fellow and project leader in EU-funded R&D projects in the areas of Information Technology and Robotics. In 1995, Thomas joined the European Commission as a Research Programme Officer in the Directorate General Information Society & Media (DG INFSO).
Ever since, Thomas worked in various units of DG INFSO (which, in 2012 became DG CONNECT) dealing with ICT research in the context of EU's Research and Innovation Framework Programmes. From 2006 to 2009, he was Deputy Head of Unit in ICT Security and Trust. In 2009, he was appointed Head of the Photonics Unit and in 2014, Head of the Flagships Unit. Since March 2017, Thomas is the Director of DG Connect's "Digital Excellence and Science Infrastructure Directorate".
---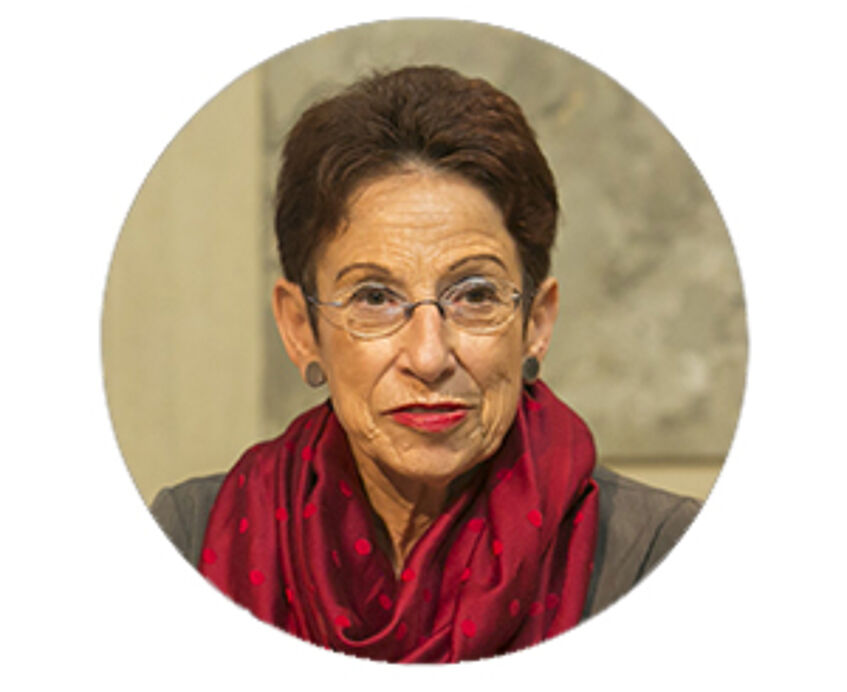 Ruth Wodak
Ruth Wodak is Emerita Distinguished Professor of Discourse Studies at Lancaster University, UK, and affiliated to the University of Vienna. Besides various other prizes, she was awarded the Wittgenstein Prize for Elite Researchers in 1996 and an Honorary Doctorate from University of Örebro in Sweden in 2010. She is past-President of the Societas Linguistica Europaea. 2011, she was awarded the Grand Decoration of Honour in Silver for Services to the Republic of Austria, and 2018, the Lebenswerk Preis for her lifetime achievements, from the Austrian Ministry for Women's Affairs. She is member of the British Academy of Social Sciences and member of the Academia Europaea. 2008, she was awarded the Kerstin Hesselgren Chair of the Swedish Parliament (at University Örebrö).
She is member of the editorial board of a range of linguistic journals and co-editor of the journals Discourse and Society, Critical Discourse Studies, and Language and Politics. She has held visiting professorships in University of Uppsala, Stanford University, University Minnesota, University of East Anglia, and Georgetown University. In the spring 2014, Ruth held the Davis Chair for Interdisciplinary Studies at Georgetown University, Washington DC.
In the spring 2016, Ruth was Distinguished Schuman Fellow at the Schuman Centre, EUI, Florence. 2017, she held the Willi Brandt Chair at the University of Malmö, Sweden. Currently, she is a visiting fellow at the Institute for Human Sciences, Vienna (IWM).
Her research interests focus on discourse studies; gender studies; language and/in politics; prejudice and discrimination; and on ethnographic methods of linguistic field work.
Ruth has published 10 monographs, 27 co-authored monographs, over 60 edited volumes and ca 400 peer reviewed journal papers and book chapters. Recent book publications include The Routledge Handbook of Language and Politics (Routledge 2018, with B. Forchtner); Kinder der Rückkehr (Springer 2018, with E. Berger); The Politics of Fear. What Right-wing Populist Discourses
Mean (Sage, 2015; translation into the German Politik mit der Angst. Zur Wirkung rechtspopulistischer Diskurse. Konturen, 2016); The discourse of politics in action: 'Politics as Usual' (Palgrave), revised edition (2011); Migration, Identity and Belonging (with G. Delanty, P. Jones, 2011); The Discursive Construction of History. Remembering the German Wehrmacht's War of Annihilation (with H. Heer, W. Manoschek, A. Pollak, 2008);
The Politics of Exclusion. Debating Migration in Austria (with M. Krzyżanowski, 2009); The SAGE Handbook of Sociolinguistics (with Barbara Johnstone and Paul Kerswill, 2010); Analyzing Fascist Discourse. Fascism in Talk and Text (with John Richardson, 2013), and Rightwing Populism in Europe: Politics and Discourse (with Majid KhosraviNik and Brigitte Mral, 2013).
See http://www.ling.lancs.ac.uk/profiles/Ruth-Wodak for more information on on-going research projects and recent publications.
---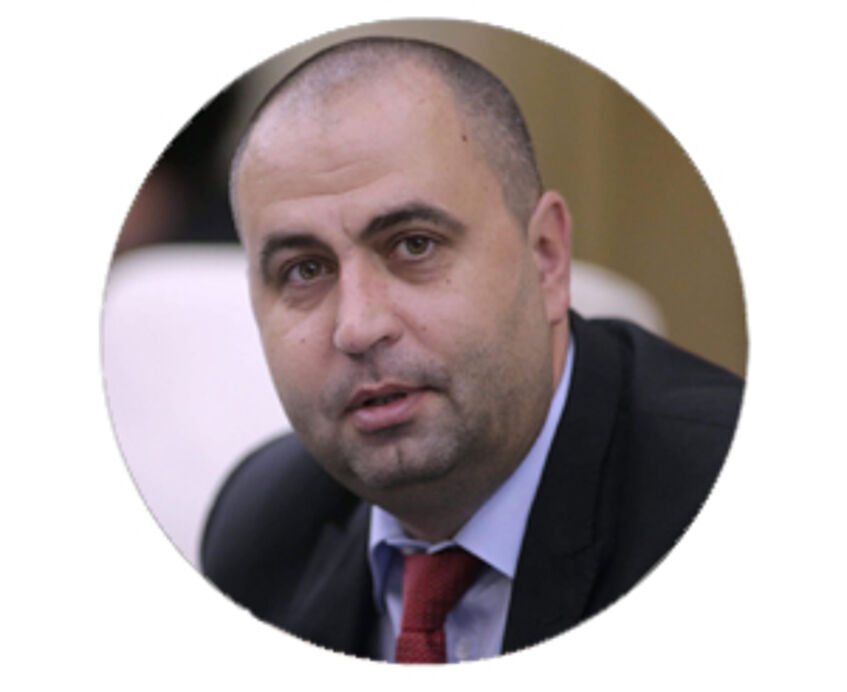 Ciprian-Ion Preda
Ciprian-Ion Preda, Secretary of State at the Ministry of Research and Innovation, Romanian Government

Ciprian-Ion Preda is a researcher and academic professor in mathematics. He started his academic career at West University of Timisoara in 1998. After he got his Ph.D. in Mathematics, he started to work as a researcher for NASA-UCLA Flight Systems Research Center in U.S., California.

In a short while he became also an academic professor at the well-known University of California at Los Angeles, UCLA. Very appreciated by his students, he was nominated three times in Top Ten UCLA Professors and he received in 2006 the Robert Sorgensfrey Teaching award.

In 2011 he moved on the East Coast as an associate professor at Cornell University, Ithaca, New York. He returned recently to Romania at his home-town West University of Timisoara. His research work has resulted in the publication of over 60 articles in very prestigious ISI Thomson indexed journals and the participation in several research grants.

He is one of the leading experts in the admissibility and exponential dichotomy of (non)autonomous differential systems.

From March 2017 he has been an Advisor for the Prime Minister of Romania, and from June 2017 he is a State Secretary (Deputy Minister) at the Ministry of Research and Innovation.